Mechanical seal Type DS-320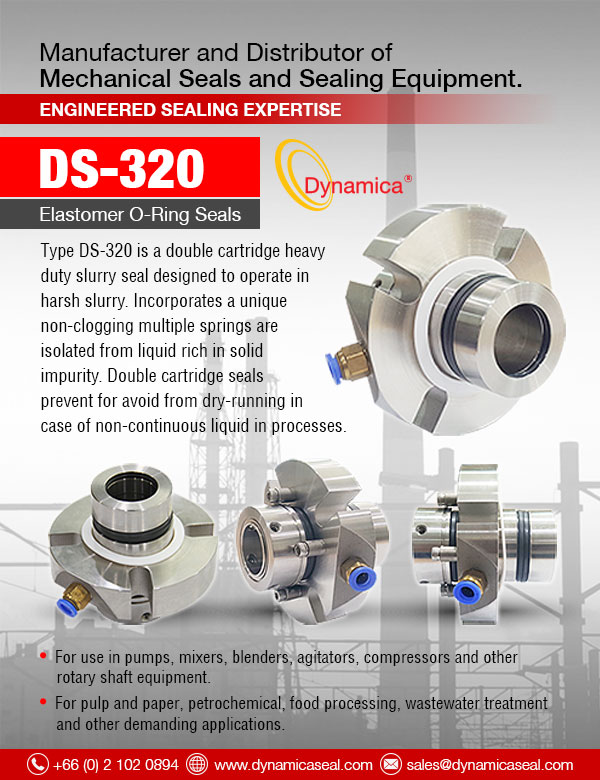 Application
For use in pumps, mixers, blenders, agitators, compressors and other rotary shaft equipment.

For pulp and paper, petrochemical, food processing, wastewater treatment and other demanding applications.
Type DS-320 is a double cartridge heavy duty slurry seal designed to operate in harsh slurry. Incorporates a unique non-clogging multiple springs are isolated from liquid rich in solid impurity. Double cartridge seals prevent for avoid from dry-running in case of non-continuous liquid in processes.