Mechanical seal Type DS-502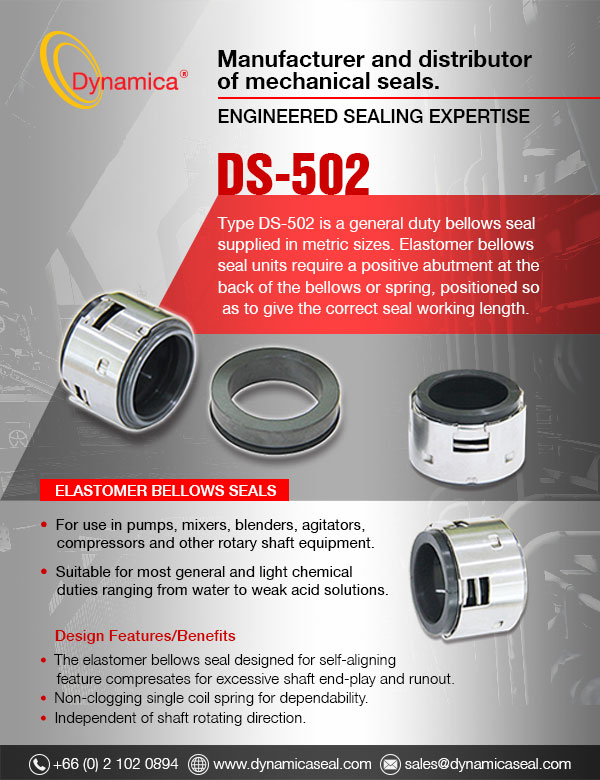 Application
For use in pumps, mixers, blenders, agitators, compressors and other rotary shaft equipment.

Suitable for most general and light chemical duties ranging from water to weak acid solutions.
Type DS-502 is a general duty bellows seal supplied in metric sizes. Elastomer bellows seal units require a positive abutment at the back of the bellows or spring, positioned so as to give the correct seal working length.