Mechanical seal Type DS-710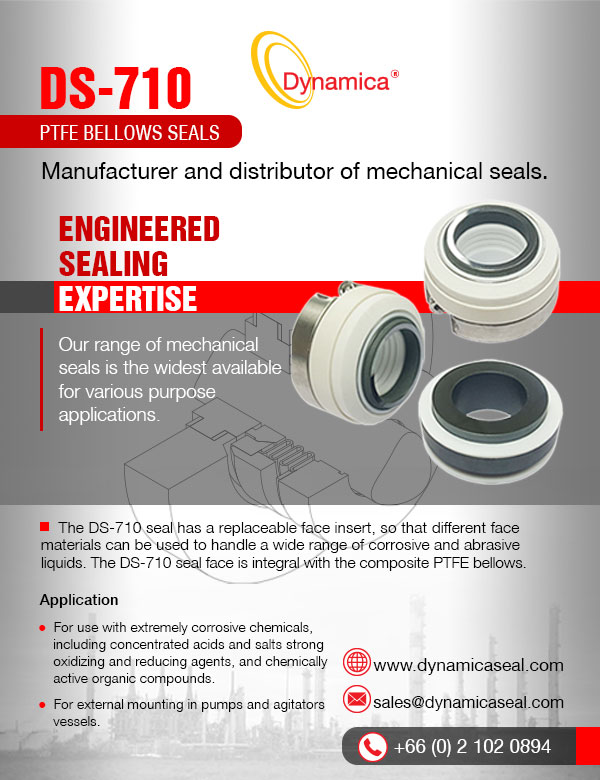 Application
For use with extremely corrosive chemicals, including concentrated acids and salts, strong oxidizing and reducing agents, and chemically active organic compounds.

For external mounting in pumps and agitators vessels.
The DS-710 seal has a replaceable face insert, so that different face materials can be used to handle a wide range of corrosive and abrasive liquids. The DS-710 seal face is integral with the composite PTFE bellows.