Mechanical seal Type DS-85N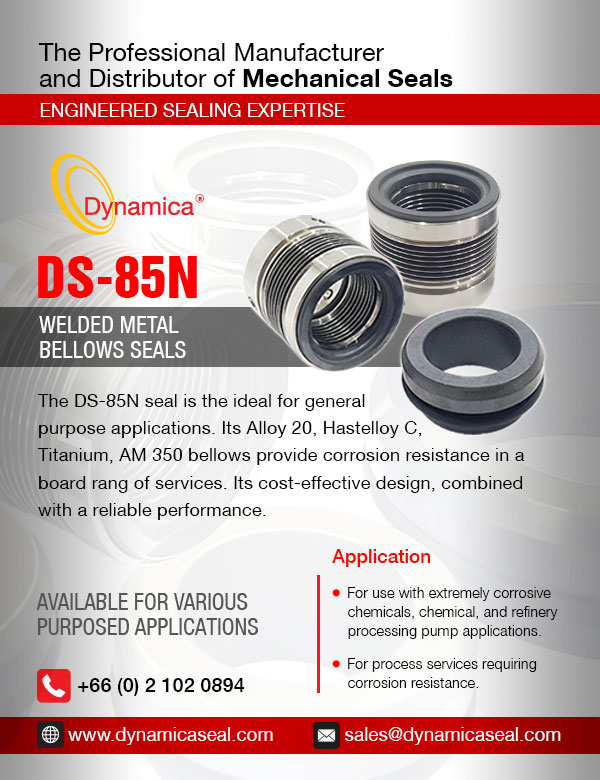 Application
For use with extremely corrosive chemicals, chemical, and refinery processing pump applications.

For process services requiring corrosion resistance.
The DS-85N seal is the ideal for general purpose applications. Its Alloy 20, Hastelloy C, Titanium, AM 350 bellows provide corrosion resistance in a board rang of services. Its cost-effective design, combined with a reliable performance.