DS-85N
---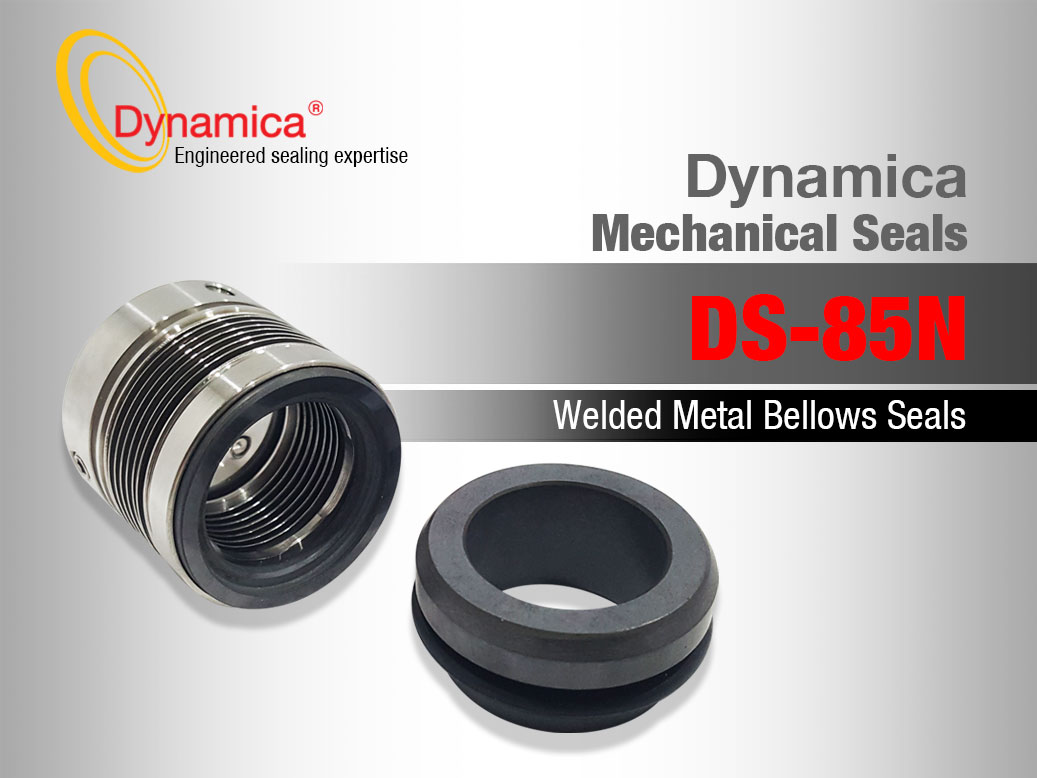 View Sheet
The DS-85N seal is the ideal for general purpose applications. Its Alloy 20, Hastelloy C, Titanium, AM 350 bellows provide corrosion resistance in a board rang of services. Its cost-effective design, combined with a reliable performance.
Applications
• For use with extremely corrosive chemicals, chemical, and refinery processing pump applications.
• For process services requiring corrosion resistance.
Operating Conditions
• Max. Operating Pressure : 25 kg/cm 2 *
• Temperature Range : -40 to 220 *
• Max. Rubbing Speed : 20 m/s
*(Depend on combination of materials)
Design Features/Benefits
• Results in even stress distribution with benefits of greater strength and higher rate of flexibility: seal is bi-rotational and inherently pressure balanced.
• Is resistance to clogging and therefore ideal for slurries and fibrous liquids. Similarly, seal unit is easy to clean and sterilize in place.
• Ensures a simple-to-fit seal, with superior heat dissipation paths, Seal unit is reliable and does not wear the shaft.
Standard Materials
• Metal Bellows : Alloy 20, Hastelloy C, Titanium, AM 350
• Adaptive Hardware: Alloy 20, Hastelloy C, Titanium, SUS 316
• Rotary Face : Silicon Carbide/Tungsten Carbide/Carbon
• Stationary Face : Silicon Carbide/Tungsten Carbide/Carbon
• Secondary Seals : Fluoroelastomer/Per-Fluoroelastomer/Chemraz
*(Other configuration of materials also available on request)