DS-902
---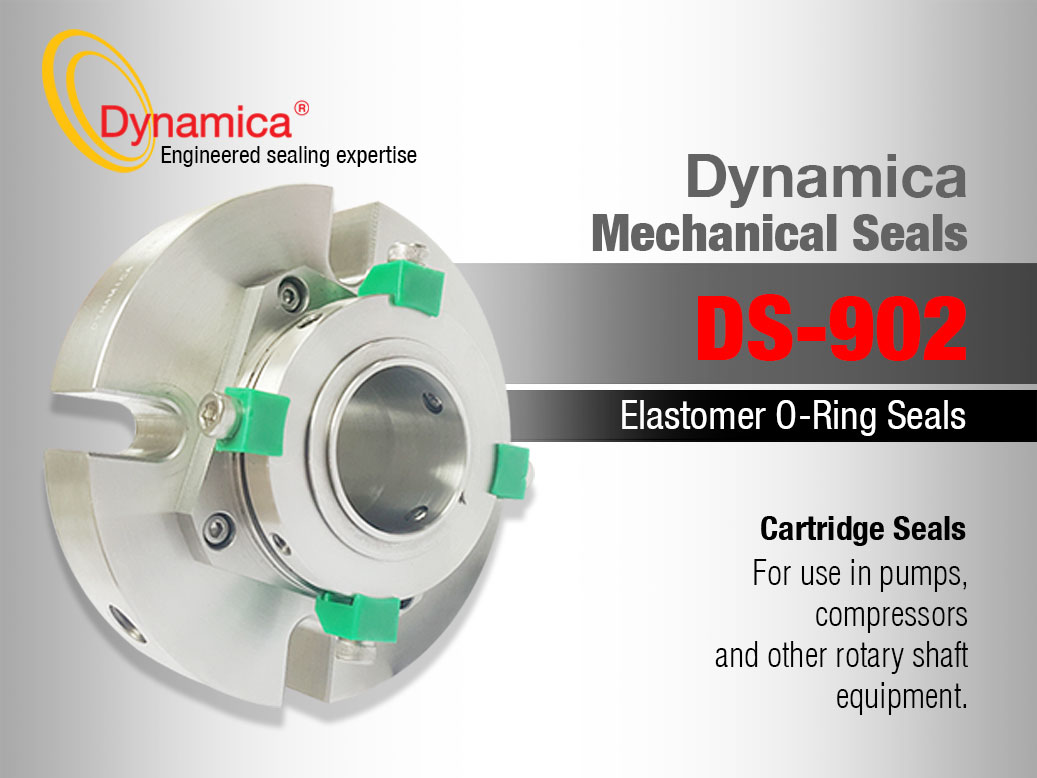 View Sheet
Applications
• For use in pumps, compressors and other rotary shaft equipment.
Operating Conditions
• Max. Operating Pressure : 20 kg/cm 2 *
• Temperature Range : -15 to 200 *
• Max. Rubbing Speed : 25 m/s
*(Depend on combination of materials)
Design Features/Benefits
• Double cartridge seal configuration. Easy to install and safety operation.
• Multiple springs exert even closing force on seal faces. Ensure even loading of seal face and compensates for acceptable shaft misalignment.
• Springs are isolated from liquid rich in solid impurity.
Standard Materials
• Metal Parts : SUS 316
• Spring : SUS 316
• Rotary Face : Silicon Carbide/Tungsten Carbide
• Stationary Face : Silicon Carbide/Tungsten Carbide/Carbon
• Secondary Seals : Fluoroelastomer/Nitrile/Ethylene Propelene

*(Other configuration of materials also available on request)