DS-200
---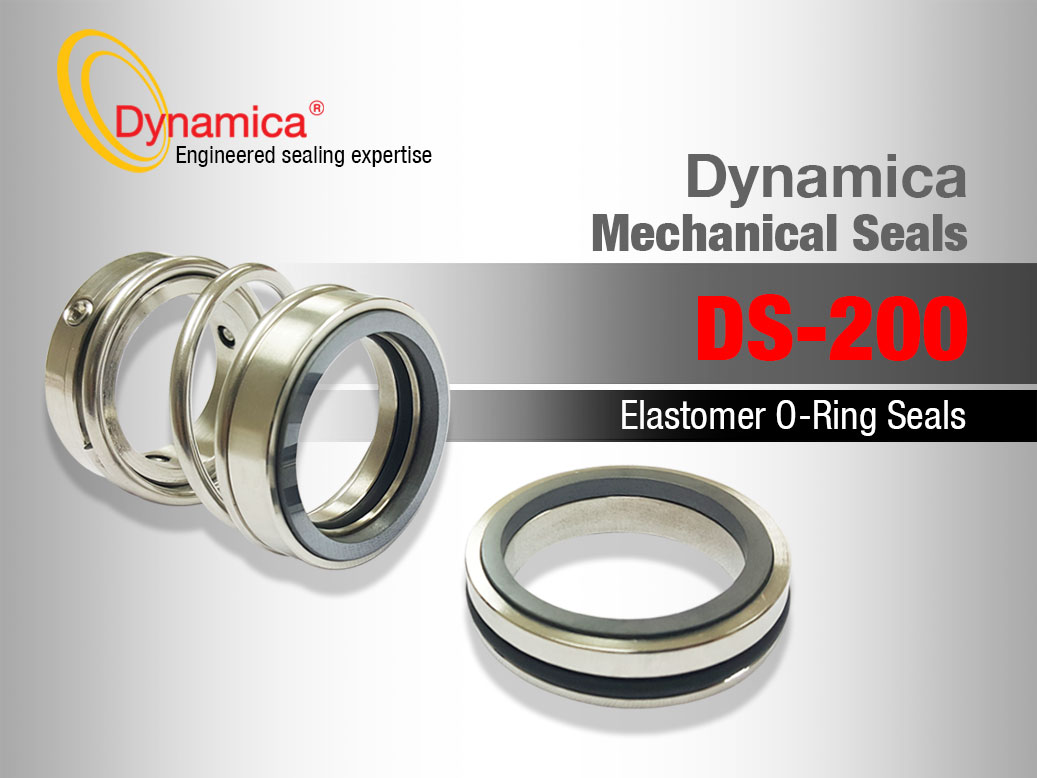 View Sheet
Applications
• For use in pumps, mixers, blenders, agitators, compressors and other rotary shaft equipment.
• For pulp and paper, petrochemical, food processing, wastewater treatment and other demanding applications.
Operating Conditions
• Max. Operating Pressure : 10 kg/cm 2 *
• Temperature Range : -15 to 200 *
• Max. Rubbing Speed : 20 m/s
*(Depend on combination of materials)
Design Features/Benefits
• Non-Clogging, Single Coil Spring will not run foul due to fluid contact.
• Setting-length of spring can be held in position by built-in setter-ring and set screws.
• Sealing faces are precision lapped to provide effective performance with maximum seal life.
Standard Materials
• Metal Parts : SUS 316
• Spring : SUS 316
• Rotary Face : Silicon Carbide/Tungsten Carbide/Carbon
• Stationary Face : Silicon Carbide/Tungsten Carbide/Carbon
• Secondary Seals : Fluoroelastomer/Nitrile/Ethylene Propelene
*(Other configuration of materials also available on request)